Book of Adventure (Super Stake Edition) Slot Review
Slots Info
Last updated
Oct. 7, 2022
If you want to explore the hidden treasures and secrets of Egyptian pyramids, then delve into adventure with Stakelogic's Book of Adventure Super Stake Edition. In the game, you will get to play a role like that of Indiana Jones and discover the heart of pyramids with insanely high payouts.
StakeLogic is a Dutch developer that created the Book of Adventure in the year 2020. Since then, the effort has paid off as it has become one of the most popular online casino UK StakeLogic's slot machines game. Although it is an updated version of the original Book of Adventure, the exorbitant payouts are a major attraction for many players. The Super Stake Edition follows the successful formula of the Book of Mechanics.
Theme and Display Features
There is a combination of free spins and expanding symbols. Golden tones are used for symbols and their values.  Egyptian tree symbols also exist. Most symbols and letter values ​​are in Egyptian art format. The reel is tightly attached to two pillars, on which hieroglyphs are inscribed. The reels are like any ordinary online slot game; however, the pyramids are a feast for the eyes, and the interior has spectacular Egyptian wall paintings used as the backdrop for the game.
RTP Percentage
Book of Adventure already has a strong RTP percentage of 96.68%, 30.67% hit frequency, and high variance, which promises high payouts. However, adding Super Stake makes all of its extra features shine. The slots RTP is slightly above the industry average, and the success rate theoretically guarantees a win every three rounds. StakeLogic is quite generous, especially since Book of Adventures Super Stake Edition is a model driven by high volatility, making it one of the most popular casino games.
Symbols and Technical Features
Book of Adventure Super Stake Edition has unique symbols based on ancient Egyptian themes such as Anubis, the Pharaoh, Osiris, and the famous Explorer. Among these, the explorer offers the most rewards. There are 5 reels, 3 rows, and a set of 10 paylines in total. The 10-A royal can be found on the lower side of the table.
The Book of Adventure video slot offers good betting options regarding bet amounts. Its minimum allowed value is 0.1, which can be raised to amount up to 100.
Because of the high variance, the probability of winning isn't as high. However, if you win, the jackpot is waiting for you. A gamble feature allows players to bet their winnings for a double or fourfold chance. Players get 243 ways to win a game.
In card games, the players have to guess the suit or colour. Betting on colour gives players 2x bet reward of the bet while betting on suit gives 4x bet reward.
Bonuses
Here are different bonuses details that you can enjoy while playing Super Stake Edition Game Slot.
Free Spins
Who doesn't like free spins and a welcome bonus? A lot of people rely on bonuses before they start winning real money. Collecting three symbols while playing the Book of Adventure slot wins players a free spin and moves players towards the bonus slot for a chance to win ten free spins. Before starting the spin, a random symbol is selected as the standard symbol, a "special symbol" to expand the entire reel.
Two high-value symbols or three low-value symbols easily activate the expanding reels. Five is the highest value symbol with a max win of 5000x.
Expanding Symbols
Randomly, one of the symbols on the reels is selected as a special expanding symbol. A winning combination with a special symbol automatically generates a spread on the reels in the form of a special expanding symbol.
Having a full screen of lookalike Indiana Jones will pay out 5000x for the combination that generates a win. In addition, free spins containing more than 3 Wild/Scatter symbols will result in ten additional free spins.
Jackpot Prize
Like many other online casino slots, Book of Adventure Super Stake offers a max jackpot prize of 5,000x on stake per spin. Although this is far from the biggest win we've seen from game developers like NetEnt and Relax Gaming, it's acceptable since this is usually the standard in the casino industry.
Three things are a must to raise the winning chances of 5000x max. First, activate the free spins feature. Second, select the highest paying symbol as a special expanding symbol. Finally, you have to hit the winning combination of high paying five symbols – by doing so, you'll be rewarded with a jackpot of a maximum amount of 5,000 times your bet.
Gameplay and Atmosphere
The game, like any other slot game, is simple and easy. The theme and modern design of the game are Egyptian, with high quality visual aesthetics to capture the gamer's attention.  The dusty desert with palm trees and countless pyramids makes up the game's backdrop.
The music in the background is Egyptian, syncing with the theme and bringing out the real feeling of being in Egypt.
Tips and Strategies
To win a game, at least three symbols should match or two with wild symbols to win a minimum payout of 50 credits. The game must start on the leftmost drum and extend to adjacent drums. As this game offers 10 paylines, the chances of winning more than one payline are possible with one bet.
The game cad value like 10, jack, king, and queen represent lower paying values. They are not great price value and reward up to 15x your payout on 5 similar combinations.
A common feature of the original Book of the Dead is the symbol of the wild scattering. The Super Stake Game is a famous golden book that can replace other symbols and trigger bonuses.
When it comes to the bonus Book of Adventures Super Stake Edition slot, the most valuable symbol in the Book of Adventure is Rich Wilde, followed by the symbols of Pharaoh, Anubis, and Osiris. High cards and royal cards represent the lowest-paying symbols in the game.
Conclusion
Concluding the Book of Adventures Super Stake Edition slot review, the Super Stake Edition is an adventurous reel. This slot game is a visual masterpiece; however, the theme is a copied version of the Book of the Dead slot. Since this is a slot machine game, it is worth trying as it has a good RTP and offers various chances of slot free play. Gambling features and Book of Mechanics have added features that give players the chance to double or quadruple their earnings.
We recommend trying the demo version first. High rollers and new online players familiar with the Super Stake feature may find it exciting but simultaneously vary from the high stakes feature. Therefore, we suggest trying the Book of Adventure Super Stake Edition at least once, as it is free. In addition, the game is available on various online gambling platforms with StakeLogic software. You can also play slots with real money if you want.
Looking for more exciting slots to play and win massive jackpots on? Read also about Ancient Fortunes Poseidon slot and Blazing Mammoth slot.
FAQ
1. How much do I need to deposit to play this slot?

You can start playing the Book of Adventure Super Stake Edition slot with as low as 0.1, with a maximum amount of 100 credits.
2. Where can I play with real money?

The Book of Adventure Super Stake Edition can be played with real money at online platforms such as MrQ, Play Frank, Virgin Games, etc.
3. Can I play the Book of Adventure Super Stake Edition for free?

A free demo version is available for players who wish to test the slots before wagering real money.
4. Can I win big on the Book of Adventure Super Stake Edition slots game?

Yes, the jackpot provides a chance to win big money 5,000 times your stake.
5. Does the Book of Adventure Super Stake Edition slot have a progressive jackpot?

Yes, it offers a jackpot, so players can experience massive winnings.
6. What is the minimum stake in an online casino slot?

The minimum allowed wagering value by the Book of Adventure Super Stake Edition is 0.1.
7. Is it possible to play free slots for real money?

No, the player must deposit an initial amount, as the online casino slot game algorithm works on multiplying your stake value into winnings. However, many websites offer a welcome bonus when players start new games.
Author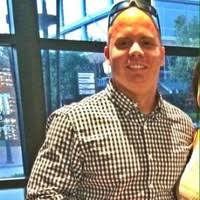 Natan
Grohman
He uses all his experience in the casino industry to write objective reviews and useful guides. Favorite Game: Twin Spin Slot (NetEnt/RTP 96.55%) Feedback:
[email protected]